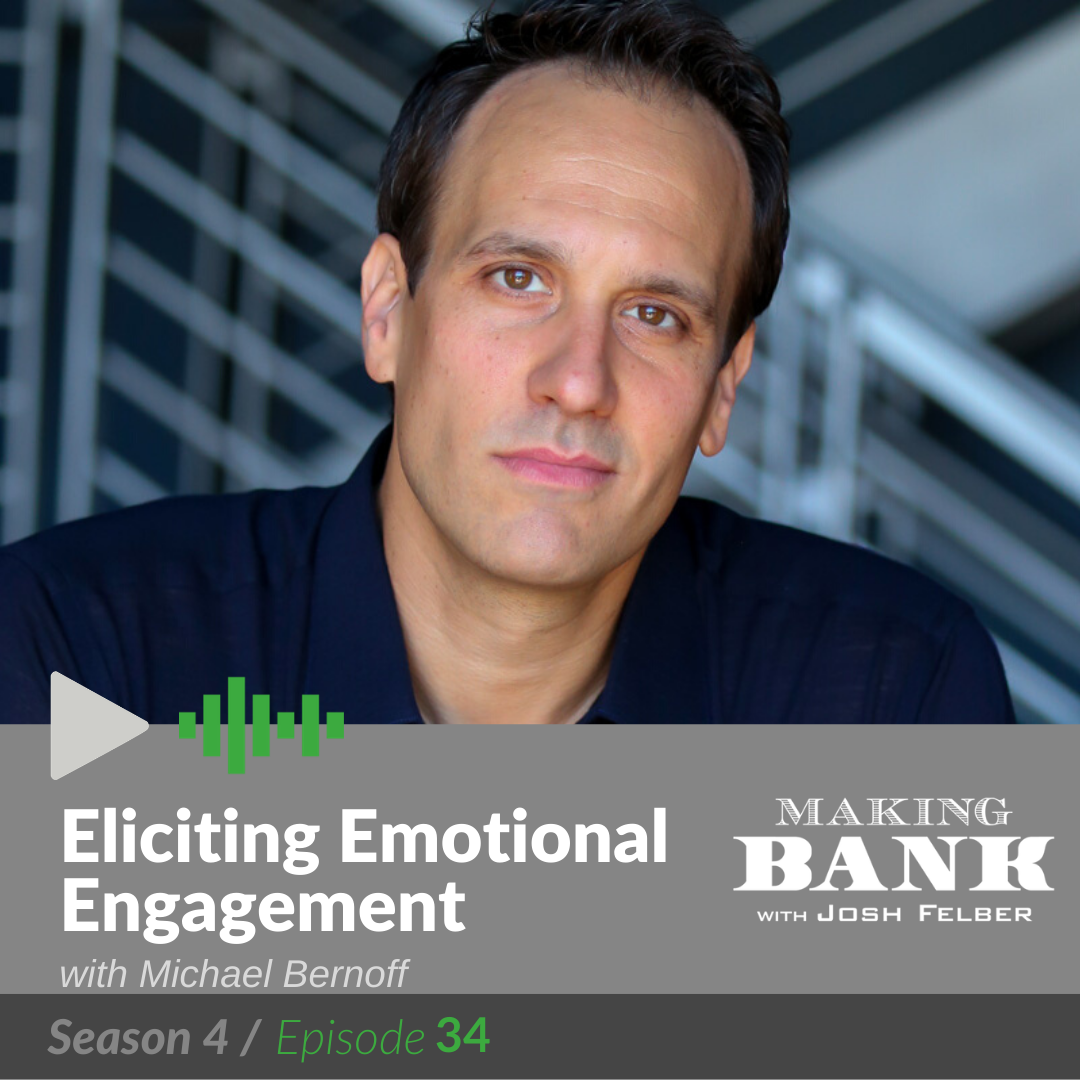 MAKING BANK is now a weekly YouTube TV show - iTunes Podcast uncovering the Mindset and Success Strategies of the Top 1% so You Can Amplify Your Life & Business.
Subscribe to iTunes: bit.ly/JoshF_Itunes
SUBSCRIBE for weekly episodes and bonuses: bit.ly/JoshFSubscribe
=== SUMMARY === 🚨🚨🚨
Michael Bernoff joins us today on Season 4 Episode 34 of the Making Bank Podcast to talk about the importance of communication and breaking out of your average. After growing up in smalltown New Jersey Michael quickly became one of the best salesmen in the world by improving his relationship with himself and mastering the art of communication. Today he is a world renowned speaker and life coach who has taught thousands of students how to better communicate in order to build the life they want.
Michael advocates rethinking what is going wrong if you want to change it. Are you really failing, or are you just stuck? Are you not happy in your relationship, or are you just not happy in general? Highlights from today's episode include:
On today's episode Michael talks: 🚀🚀🚀
✔Simple tricks for getting someone's attention
✔If you want an external situation to change, start by looking at yourself
✔Most people don't know how to communicate well. It's the most underutilized tool in the world.
✔If you're stuck identifying as someone who fails, it's impossible to stop failing
✔Let the world be as it is. Trying to change others is a mistake.
✔Your job in sales is to get the other person into the right frame of mind to buy
And much more! -- 👉 Full Episode Details - http://pix.joshfelber.com/MichaelBernoff
#MakingBank, #MichaelBernoff #joshfelber.com, #josh, #felber, #entrepreneur, #MakingBankS4E34, #communication, #lifecoach
🔥 = ABOUT Josh Felber = Free Success Mindset eBook 🔥 joshfelber.com/successmindsetebook
As a GOD Focused, High-Performance Dad, Family man and Serial Entrepreneur, I help others Master the 4 Pillars of an Integrated Life. FAITH, FAMILY, FITNESS & ENTREPRENEURSHIP..
A serial entrepreneur with 31+ years of starting and growing multiple multi-million dollar companies I've been Featured:
• 3x Inc 5000 Serial Entrepreneur
• 2x Emmy Award Winning Producer
• A contributor to articles on Entrepreneur.com, Inc.com, & Forbes.com
• 2x Best-Selling Author as a co-author with Steve Forbes & Brian Tracy
• Expert guest on NBC, CBS, ABC, FOX and Featured on NASDAQ JumboTron
• Keynote Speaker
• Host of Making Bank TV Show
🚀 Launched Impact Podcast Agency A Full Service Solution for Podcast Hosts:
• Helped Clients Create Massive Growth of listeners for their Podcast
• Helped Podcast Hosts Create an Impact with their shows
• Check Out ImpactPodcastAgency.com if you want to be Omnipresent with your show.
Get daily Success Tips on Instagram.com/JoshFelber
FB: www.FB.com/JoshFelber10x
Meet Josh at his WEBSITE: bit.ly/JoshFelber
Read Josh's BLOG on: bit.ly/JoshF_BLOG
Follow Josh on TWITTER: bit.ly/JoshF_TWITTER
Follow Josh on TikTok: vm.tiktok.com/q1f56v/
Follow Josh on LINKEDIN: bit.ly/JoshF_LINKEDIN